8 Impossibly Dynamic Facades That Were Actually Built
Hardly any field in architectural practice can match the appeal of creating fully responsive environments. Commonly used to denote the performative role of computational systems and kinetics embedded in architectural form, responsive architecture has emerged as the most rapidly evolving field of disciplinary practice. Whether coming from a sustainability standpoint or stemming from pure fascination with technological innovation, the interest in responsive design has become a ubiquitous part of the contemporary architectural discourse.
With many of the generative and creative potentials of digitally-driven design still lacking practical feedback, it is useful to take a look at the state-of-the-art responsive systems actually getting built. Hidden costs and potential performance issues aside, these projects attest to the technological advancement and different cutting-edge trends in façade design.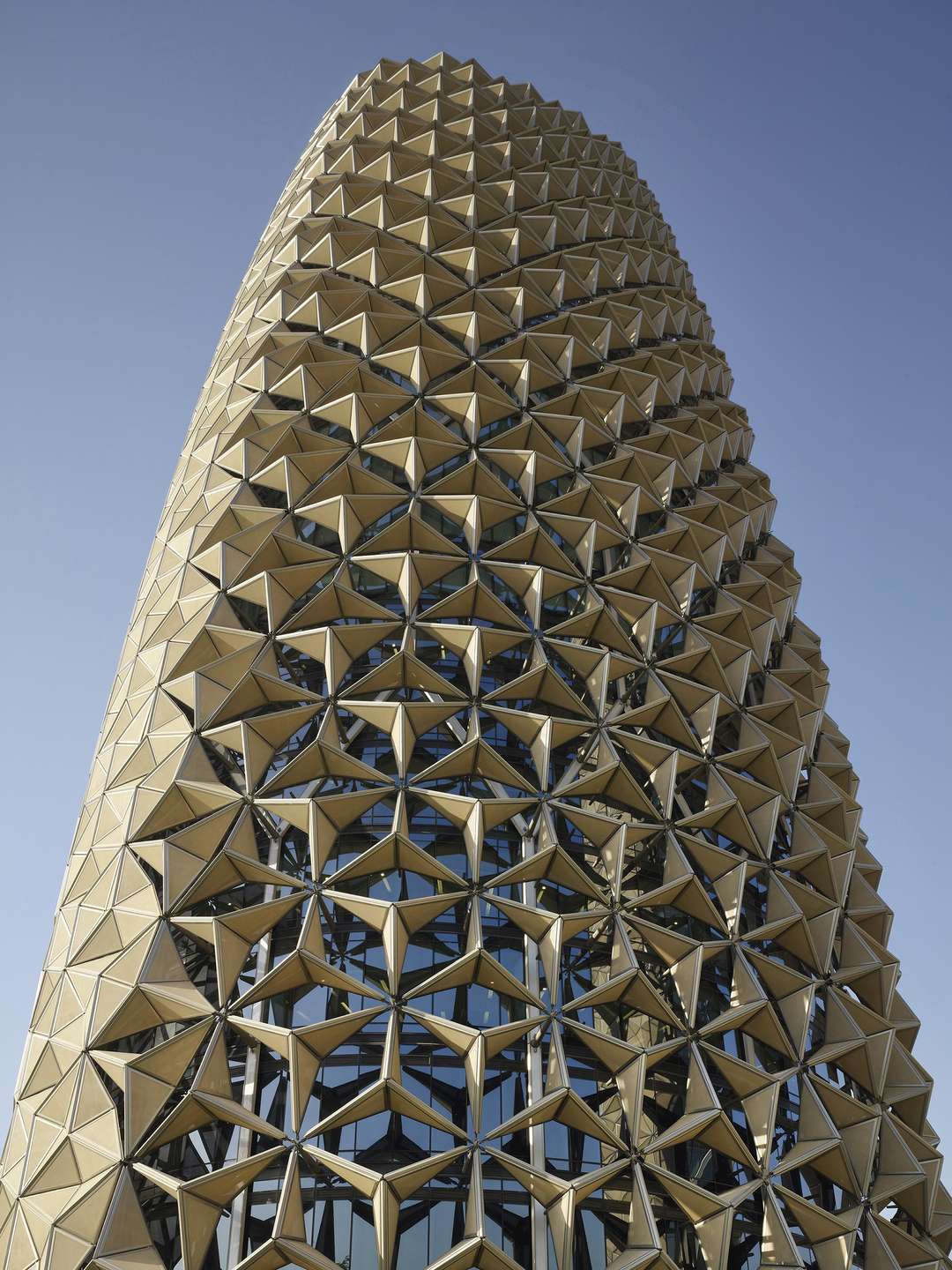 Al Bahr Towers
, by
Aedas Architects
, 2012, Abu Dhabi, United Arab Emirates
Clad with a unique dynamic shading system meant to reduce the buildings' solar gain by 50%,
Aedas
' Al Bahr Towers manage to test the limits of responsive design. The façade features elements inspired by the traditional Islamic lattice shading system, Mashrabiya, which is completely computerized to adjust to changing weather conditions.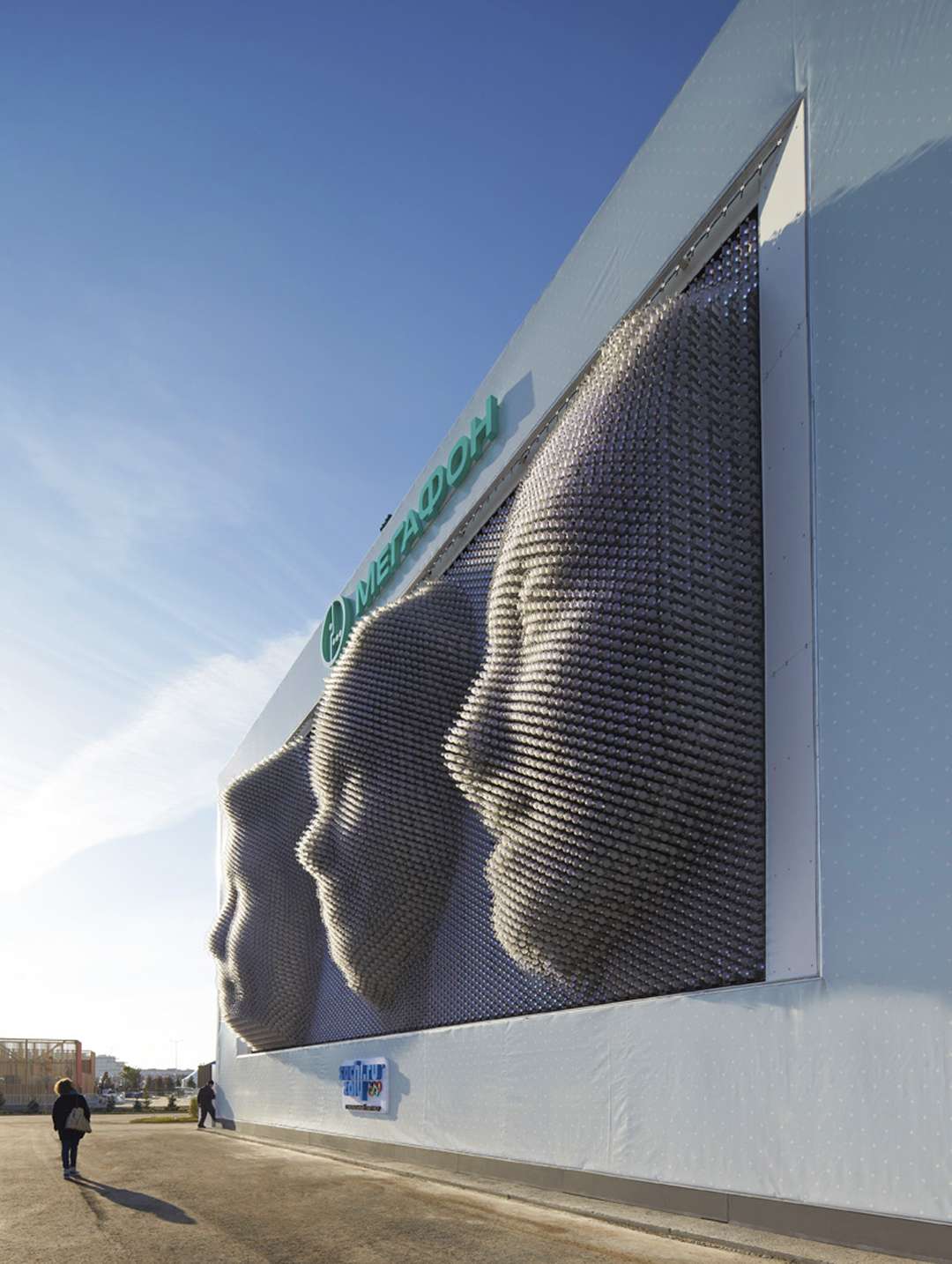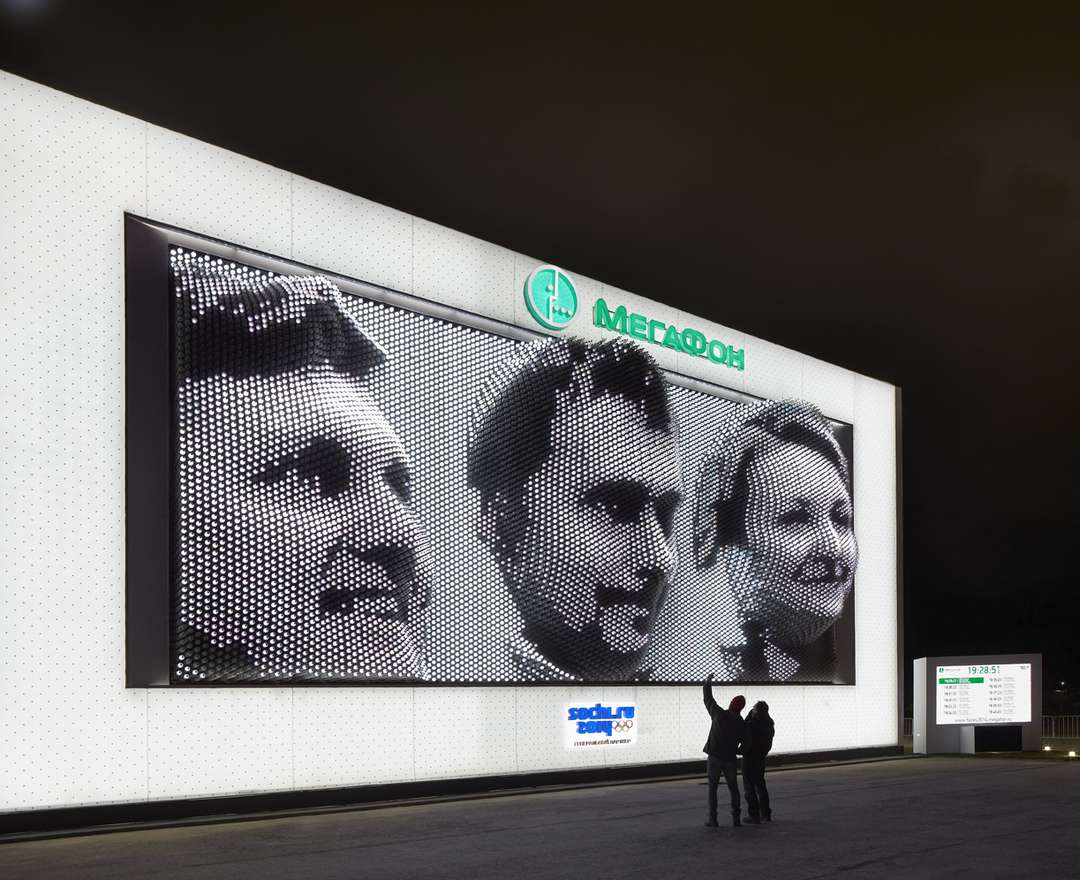 Images via
Mega Fon
MegaFaces, 2014, Sochi, Russia
Everybody remembers the huge kinetic façade built for the Sochi Winter Olympics. Architect Asif Khan created MegaFaces by placing 11,000 actuators underneath the building's stretchy skin, creating a structure that can transform in three dimensions and form the faces of visitors. Changing facial expressions alternate every minute, thanks to a multi-camera 3D scanning system installed within the building.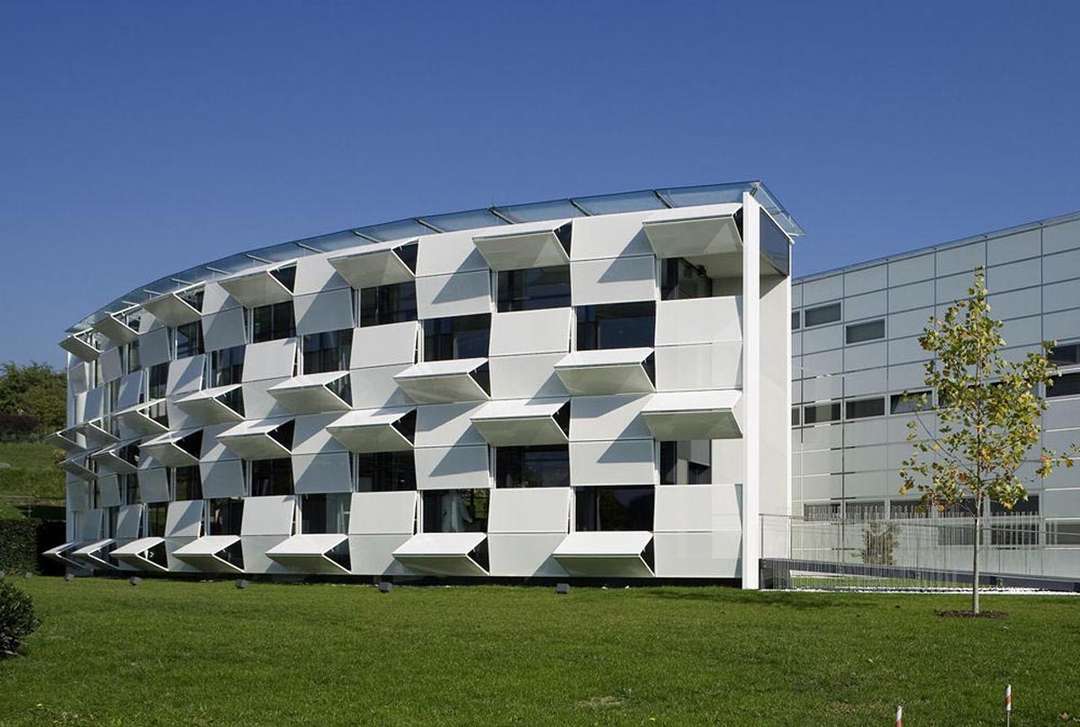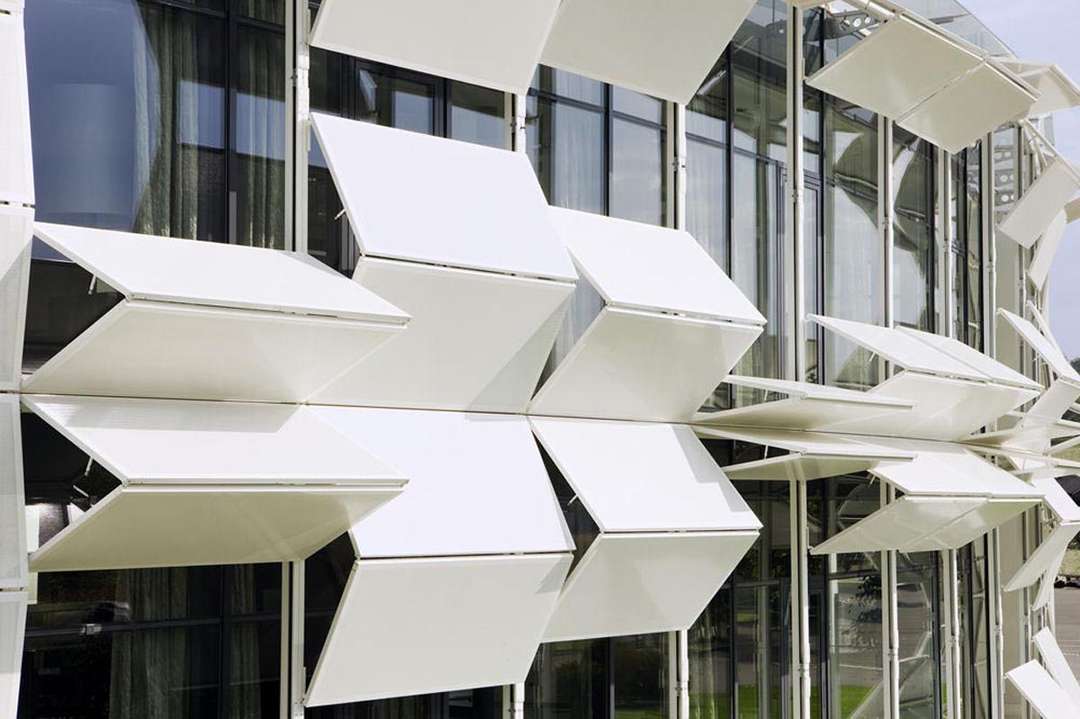 Kiefer Technic Showroom, 2007, Steiermark, Austria
Ernst Giselbrecht + Partner designed the Kiefer Technic Showroom as an office building and exhibition space with a façade that optimizes the building's internal climate. The envelope is made from several layers — aluminum posts and transoms encased with an EIFS-façade in white plaster. Perforated aluminum panels are electronically operated and transform the building appearance from a solid monolithic volume to a playful combination of transparent and closed surfaces.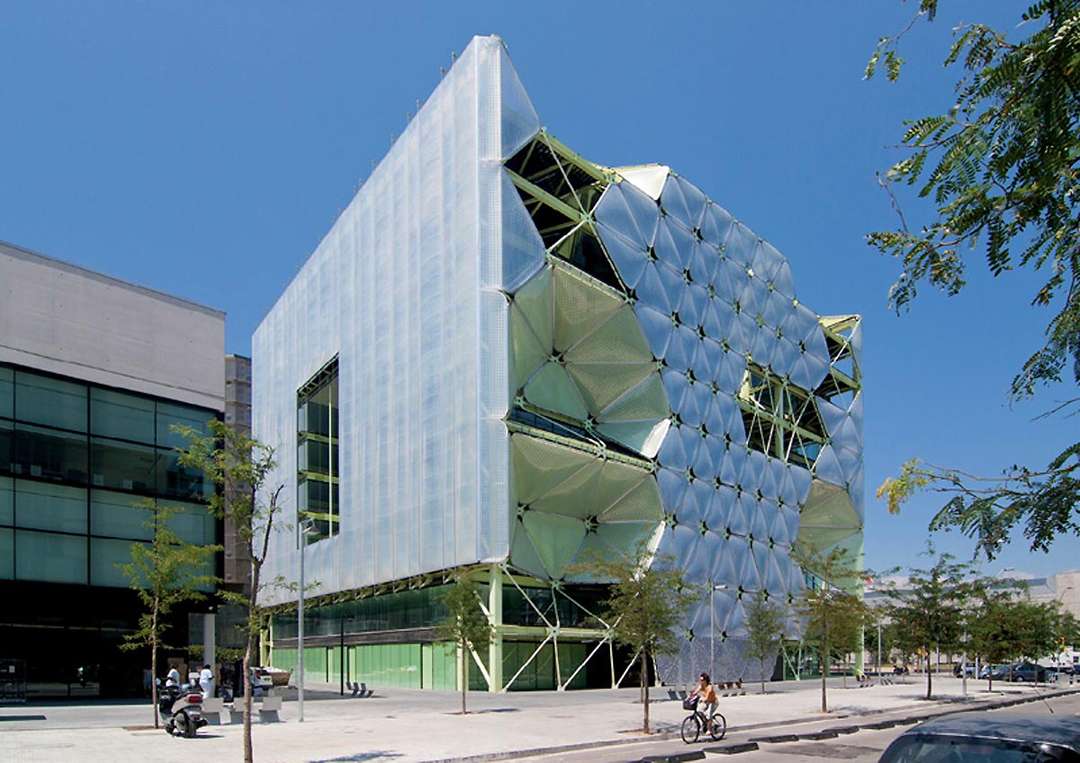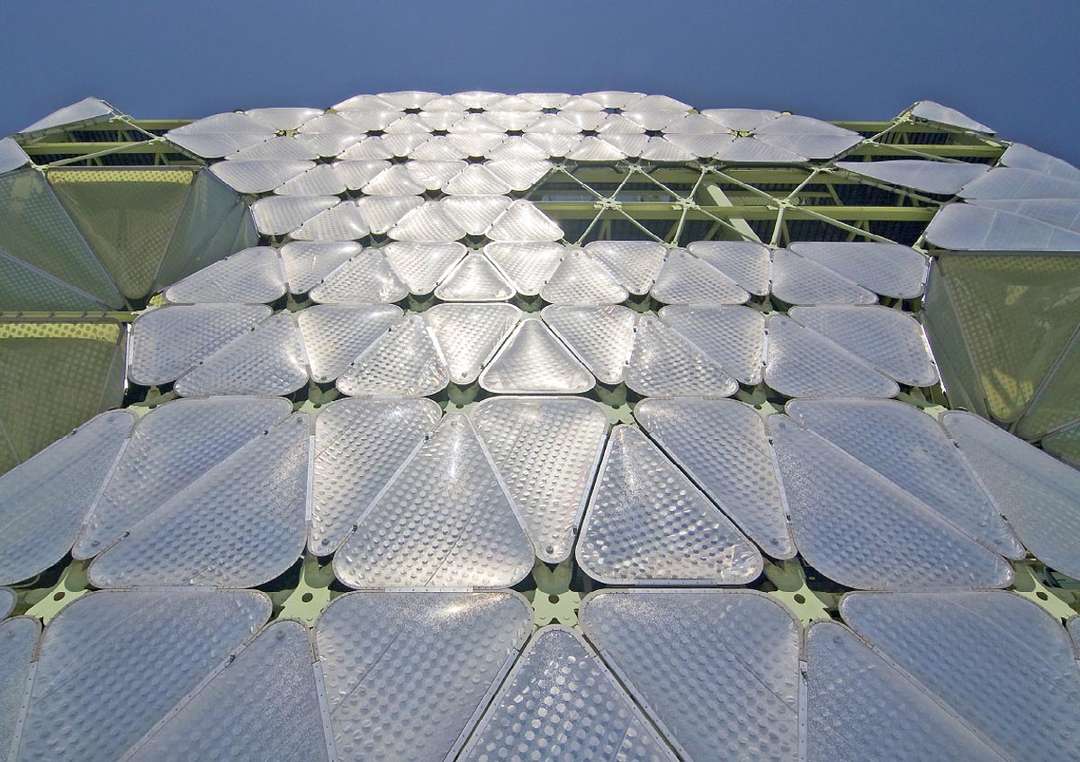 Photos by Enric Ruiz-Geli
Media-ICT, 2011, Barcelona, Spain
Another recognizable project, Media-ICT pushes the boundaries of façade design. Architects at Cloud 9 designed a façade made of inflatable ETFE cushions that open in winter and close in hot summer weather. The changing opacity protects the interior and, thanks to temperature, humidity and pressure sensors, adjusts to optimize the building's energy use.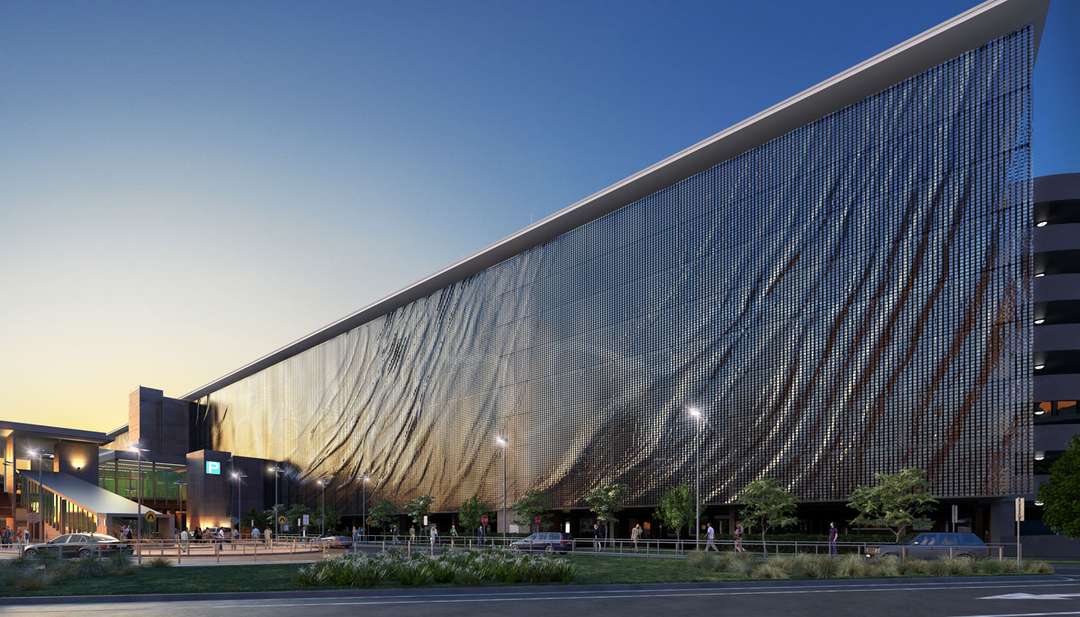 Brisbane Domestic Terminal Car Park, 2011, Brisbane, Australia
Photo via
UAP Studio
Artist Ned Kahn teamed up with Urban Art Projects (UAP) and designed a kinetic, wind-powered façade for a short-term car park at the Brisbane Airport. No less than 250,000 aluminium plates were installed over a substructure, providing a kinetic shading system for the interior. The 53,000-square-foot surface moves with passing wind and creates ever-changing patterns that resemble the rippling of a disturbed water surface.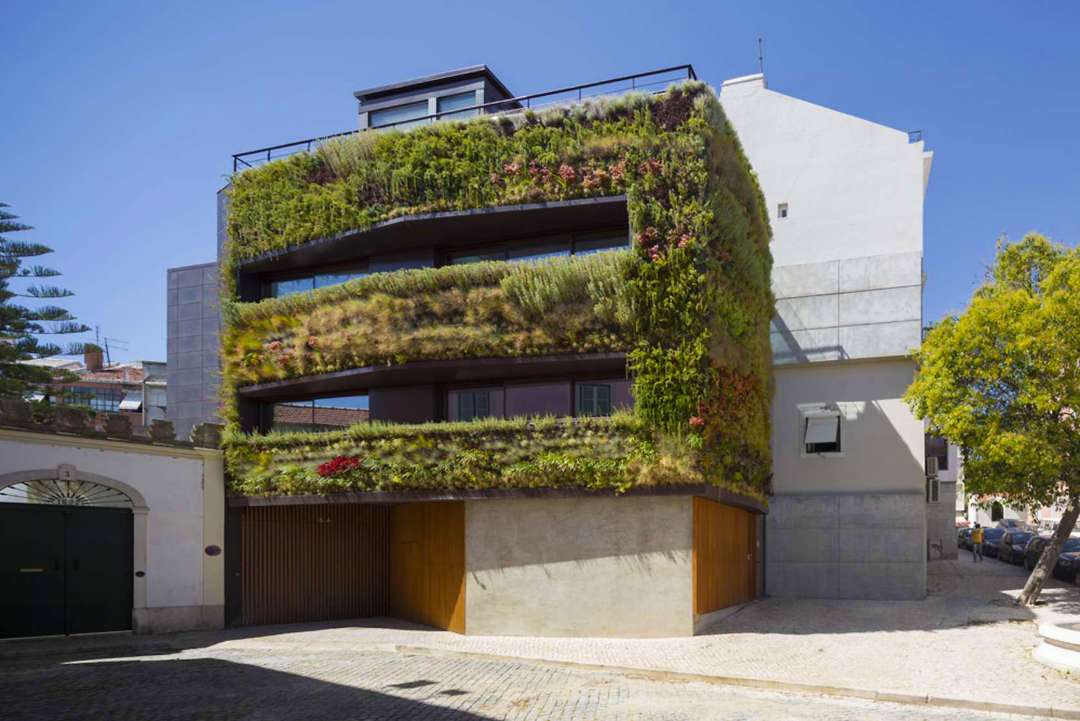 Photo via FG+SG Architects
House in Travessa Do Patrocinio, 2012, Lisbon, Portugal
An unlikely example among the selection of high-tech solutions, House in Travessa Do Patrocinio in Lisbon shows all green habitat aficionados how it's done. FG+SG Architects adorned the four-story-high façade with 4,500 plants from 25 different Iberian and Mediterranean varieties, transforming it into a living, breathing organism that changes with the seasons.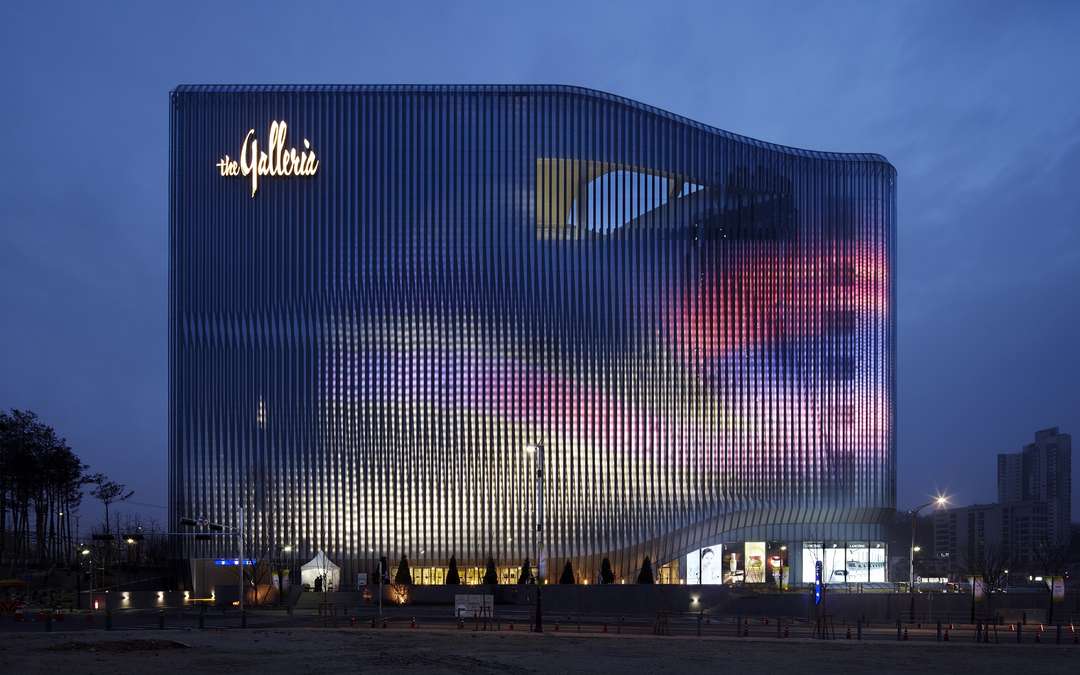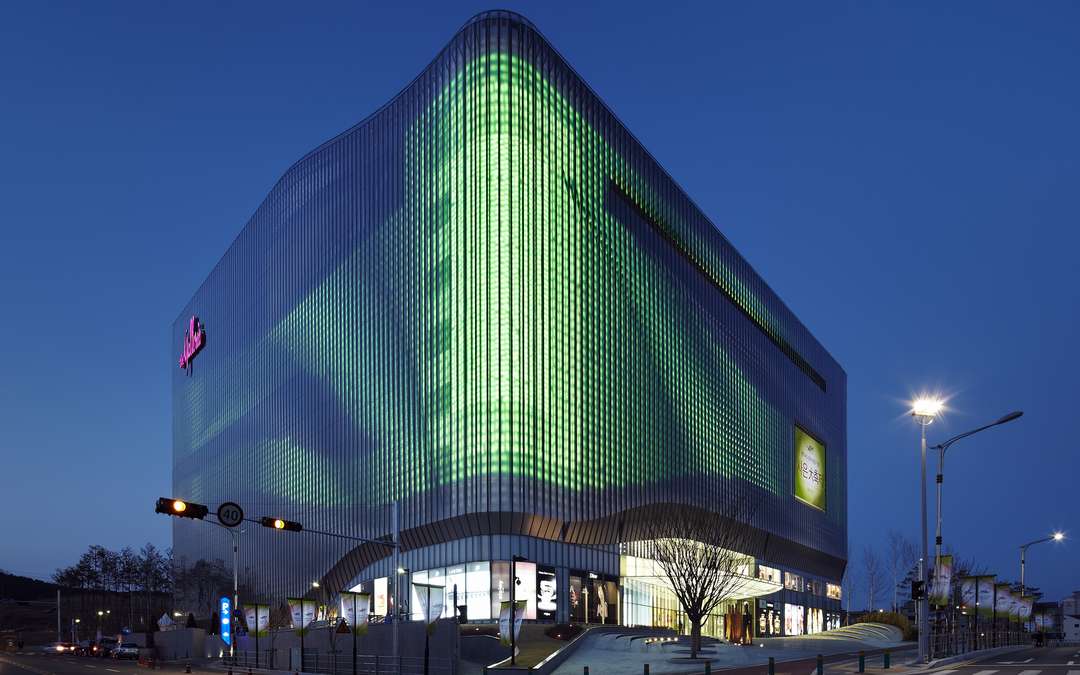 Photos by Christian Richters, Kim Yong
Galleria Centercity, 2010, Cheonan, Korea
UN Studio
's façade design follows the thread of the firm's investigation into optical illusions, parallax views, and anamorphosis. The façade features two layers of customized aluminum extrusion profiles positioned on top of a layer of composite aluminium cladding. The wave-like effect of the envelope is achieved thanks to the different profile shapes of the two layers. The Moiré effect is accompanied with light back projections and creates zones of different resolution and detail.
One Ocean
, 2012, Yeosu, Korea
Designed as a proposal for the EXPO 2012,
SOMA Architecture
's pavilion looks like a stranded leviathan-biomimetic structure that references the breathing systems of marine creatures. Its kinetic façade, developed together with Knippers Helbig Advanced Engineering, is one of the largest adaptive structures ever built and mimics the baleen filter used by whales. Comprizing 108 lamellae made from glass fiber reinforced plastic, the façade opens and closes through elastic bending. A system of 216 coordinated servo motors close all but 13 lamellae during strong winds.